Great Books for Songwriters

Books & Publications
for Songwriters & Lyricists
<>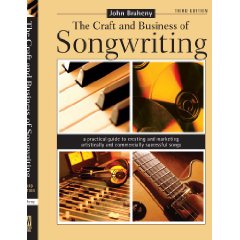 "The Craft And Business of Songwriting"
by John Braheny
Writer's Digest Books
"It's hard to conceive of a book for songwriters that covers more territory – and does so more effectively - now in its third edition, no doubt owing to its accessibility, thoroughness and practicality – not to mention all of the updates needed to explain new digital technologies and the music industry's constant shape-shifting." - American Songwriter Magazine
<>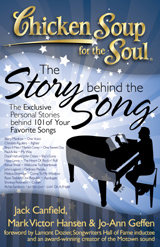 "Chicken Soup For the Soul: The Story Behind the Song"
Chicken Soup For the Soul Publishing
Songwriters are sure to find this book a fascinating read. As prominent veterans of the music business, the authors have interviewed the composers of 101 hit songs to reveal many interesting and often surprising stories behind each of the songs. Always entertaining and usually inspirational, this excellent book is a must-read for aspiring songwriters and everyone who loves music!
<>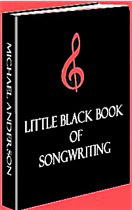 Little Black Book Of Songwriting
by Michael Anderson

This remarkable little book is easy to read and full of excellent advice for songwriters. Author Michael Anderson is a successful songwriter in his own right, and he understands every facet of the craft. This potent little book is well-designed to help songwriters improve their skills and unlock the secrets of great songwriting!
<>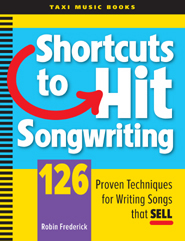 "Shortcuts to Hit Songwriting: 126 Proven Techniques for Writing Songs That Sell
by Robin Frederick
Published by Taxi Music Books
"Smartly written and highly informative. Designed to help songwriters improve their craft and learn effective songwriting techniques."
<>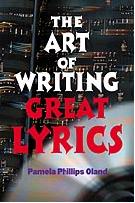 "The Art of Writing Great Lyrics"
By Pamela Phillips Oland
Published by Allworth Press
"A prolific songwriter whose lyrics have been recorded by such notables as Whitney Houston, Aretha Franklin and Frank Sinatra, Pamela Phillips Oland speaks from 20 years of experience. This excellent book examines all the aspects of the songwriting craft." — Library Journal
<>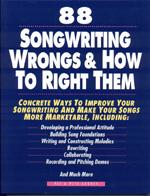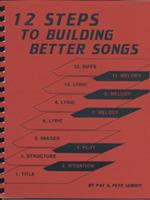 "88 Songwriting Wrongs and How to Right Them" & "12 Steps to Building Better Songs"
By Pat & Pete Luboff
From the great songwriting team of Pat & Pete Luboff, these two books are easy to read and brimming over with information on the craft of songwriting!
<>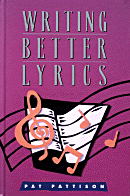 Writing Better Lyrics
by Pat Pattison
Writer's Digest Books
If you have questions about metaphor, meter, structure, rhyme scheme or virtually anything else related to lyric writing, the answers are all here in one place. Pat Pattison is a teacher in the highest sense of the word. He not only tells us what we can do, he shows us how to do it.
<>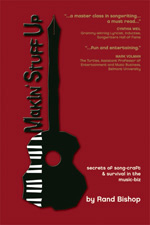 "Makin' Stuff Up"
by Rand Bishop
Weightless Cargo Press

Subtitled "Secrets of Songcraft and Survival in the Music-biz," this great new book is a songwriting course wrapped in a memoir, recounting Rand Bishop's 40-year career as a recording artist, producer, A&R exec and music publisher. Highly recommended reading for aspiring songwriters and artists.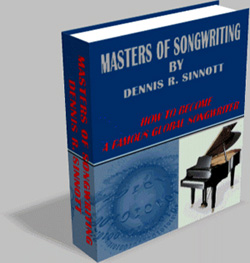 "Masters of Songwriting"
Christelmusic.com
When songwriters fail to reach their goals, it's often because they don't understand how the music business works. Authored by Dennis R. Sinnott, a true legend in the worldwide music business, this highly informative book details effective methods to market and publish your songs. The wealth of information in this book can powerfully increase chances you'll succeed as a songwriter.
<>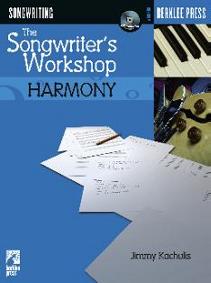 "Songwriter's Workshop series"
Berklee Press
Learn about all the different aspects of songwriting from Jimmy Kachulis, a top songwriting teacher at Berklee College of Music. Mr. Kachulis is a well-known lecturer who has helped thousands of songwriters develop their talents.
<>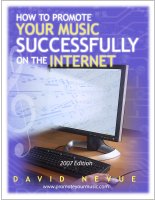 "How To Promote Your Music
Successfully On the Internet"
by David Nevue
Smart, informative book designed to help songwriters promote music on the Internet.
<>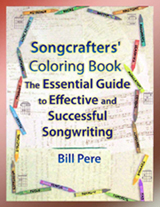 "Songcrafters' Coloring Book: The Essential Guide to Effective and Successful Songwriting"
by Bill Pere
A good book challenges the way you think. A great book changes the way you think. This is that kind of book. Author Bill Pere is a 30-year veteran of the music business.
<>

"Your First Cut: A Step-By-Step Guide To Getting There"
by Jerry Vandiver & Gracie Hollombe
11/22 Publishing
"An excellent, hands-on book for any songwriter. It is one of the most original and helpful books on songwriting I have ever read. Highly recommended." — Paul Corbin, Vice President, Writer/Publisher Relations, BMI-Nashville
<>
"becoming remarkable"
by Harriet Schock
Blue Dolphin Publishing

"If you're looking for a book that give specifics on craft, reality checks on the music business, and profuse, real-life examples of what a song is, and how to write one that flows from your mind and speaks from your heart, becoming remarkable is your ticket to ride." — American Songwriter Magazine
<>

"Selling Your Songs: How To Sell Your Music Online" by Mark W. Curran
NMD Books
Mark W. Curran's highly informative book reveals effective strategies to sell your music directly to the record-buying public
<>

"Songwriter's Market"
*How to Sell and Market Your Songs*
Edited by Ian Bessler
Writer's Digest
<>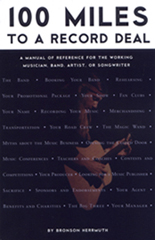 "100 Miles To A Record Deal"
by Bronson Herrmuth
Catfish Dancin' Books & Music

A Manual of Reference for the Working Musician, Band, Artist or Songwriter
<>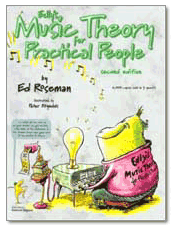 "Edly's Music Theory for Practical People"
by Ed Roseman
Entertaining and informative look at practical music theory. Lots of interesting ideas to help you understand composition and write better songs.