The Great American Song Contest:
A Better Choice For Songwriters
As songwriters we understand the advantages of getting our songs heard and finding opportunities in the music business.
That said, we question the value of large commercial competitions — those so-called "song lotteries" that take in 20,000 to 30,000 entries each year. They boast a lot of hype but offer no clear way for songwriters to know if their songs are thoroughly reviewed or fairly considered.
Another problem with those "Big-Cash-Prize" competitions is obvious: They reward only a few winning songwriters while all other songwriters receive nothing at all for their creative efforts and entry fees.
The Great American Song Contest™ is a distinctly different kind of songwriting competition — and a far better choice for most songwriters, lyricists and composers.
(See Top 10 Reasons below)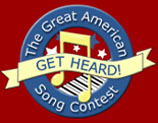 * Top 10 Reasons GASC is the Best Song Contest *
More Winners! More Awards: Instead of just a few people winning everything, the Great American Song Contest offers multiple awards and prizes in all categories — a total of 50 awards in 10 different categories.
Fair and Limited Competition: The Great American Song Contest is open to amateur and semi-pro songwriters only — not pros making thousands of dollars in royalties (see Rules & Entry). Most other competitions have no such limit, so their winners can be established pros with lucrative publishing contracts.
More Chances To Win: Unlike "Big Cash Prize" events that take in 20,000 to 30,000 each year, the Great American Song Contest limits annual entries to 5,000. This increases the odds of winning for participants and ensures that the judges have adequate time to review each song carefully.
Knowledgeable & Supportive Judges: Great American Song Contest judges thoroughly review every song, then provide helpful and detailed evaluations. Every songwriter receives a written evaluation of their songs from the contest Judges. (See Judges & Judging)
Clear Accountability: Unlike other songwriting contests, the Great American Song Contest is transparently accountable. You won't need to wonder if your songs were carefully reviewed and fairly considered. That will be obvious from the written evaluations you receive from the contest judges.
Focus On the Song: GASC Judges focus only on the songwriting — lyrics, melody & song structure — NOT on vocal performances, instrumentation or recording quality.
Reliable Customer Service: When you enter your songs, you will promptly receive an entry confirmation. As the deadline approaches we'll send you a detailed Judging schedule so you'll knows when the winners will be announced and how the whole evaluation process works.
Affordable Entry Fees: Isn't it amazing how much some contests charge, even though they offer no real benefit for the majority of songwriters who enter? The Great American Song Contest offers lower entry fees and provides actual benefits for all songwriters who enter.
A Sensible Bottom Line: The Great American Song Contest provides a rewarding experience — and valuable feedback from experts in the music industry— for every songwriter who participates.
How To Enter — by Mail or Online

Not ready to enter? No problem. Click this banner and we'll send an event reminder prior to our deadline: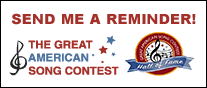 For Prizes & Benefits, Rules & Entry and Contest Categories, see links at the TOP of this page.
<>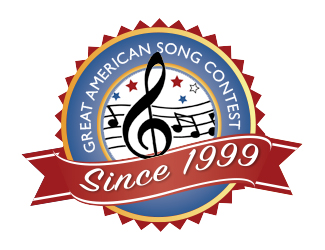 The Great American Song Contest: A Brief History
As a trusted educational resource for songwriters, Songwriters Resource Network in 1998 set out to create a better song contest, one that would offer real advantages to songwriters and serve as a practical alternative to the Big-Cash-Prize competitions.
In 1999 the Great American Song Contest™ came into being, quickly gaining a reputation as a "genuinely rewarding song contest that provides opportunities for songwriters to develop and promote their songs."
After more than a decade, the Great American Song Contest has established a worldwide reputation as a highly recommended International songwriting event that benefits EVERY songwriter, lyricist and composer who participates.

Great American Song Contest
Success Stories


How to Enter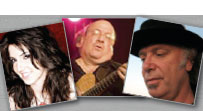 3 easy ways to submit your songs & lyrics...



Prizes & Benefits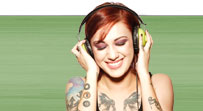 50 awards in 10 genres, plus $10,000 in cash and prizes...



Song Categories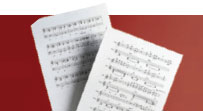 10 categories: Pop, Rock, Country, Folk, Lyric Writing, Instrumental and more...



Why This Contest Is Best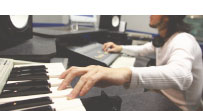 Win great prizes AND get your songs heard by top music industry professionals ...